R-20 Signal Capture and Analysis 2.30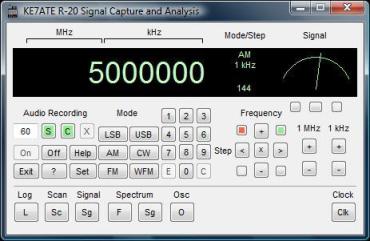 For Windows XP, Windows Vista and Windows 7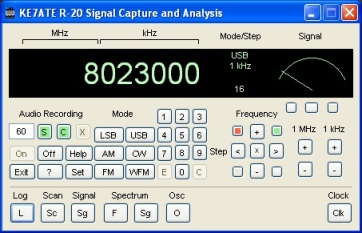 Today, as most Shortwave Listeners and Amatuer Radio Operators are moving their software to the latest Microsoft Windows Operating Systems, I am striving towards acheiving the same goal with my software as it affords me to make improvements, develop new features and bring greater stability in my software products.
I would like to introduce the KE7ATE R-20 Signal Capture and Analysis Software. Please see my Adobe PDF brochure for details on this new and improved version of my signal capture software.
Here is the PDF brochure for the R-20 Signal Capture and Analysis software. Click the link below to learn more about this new and exciting version of my Signal Capture and Analysis software.
Click Here to Download the PDF Brochure
Please Email
ke7ate@yahoo.com
and order your licensed copy for $35.00 US today!
What took me so long?
I had some coding issues to resolve as I transitioned into the world of Windows Vista and Windows 7 operating systems. In fact, it was my original audio code and Windows Vista and Windows 7 stubborness that had me going in circles for about a year. I have been working on it as time permits. Also, I work full-time, I have a family and I am a full-time Electrical Engineering student at NMSU. So, I'm sure you can only imagine how busy I can be. However, I have rewritten everything and I think you're really going to like the new look and new functionality.
Keep Reading If you Want to Know More
The R-20 Signal Capture and Analysis Software brings a greatly improved spectrum display, more frequency control, s-meter calibration, an advanced user configurable computer based memory select window, improved logging and improved graphical display of frequency and signal scanning to your radio monitoring activities. The best part is that it is coded to run under Windows XP, Windows Vista and Windows 7, the latest versions of Microsoft's Windows platforms. So, when you are ready to upgrade your Windows XP installation, you can take this software with you.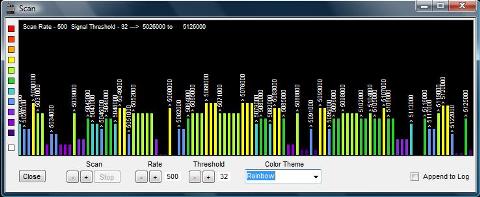 Previous versions of this software (R-20 Lite - Version 1.3) could only control the receiver. My new version (R-20 Signal Capture and Analysis - Version 2.15) brings the power of audio and signal capture/recording found in my VR-5000 Signal Capture and Analysis - Version 1.13 and PCR-1000 Signal Capture and Analysis - Version 1.13z to the Windows Vista and Windows 7 operating systems.
• I completely rewrote the audio code and display interface to optimize its speed and user configurable display features, greatly improving it's system memory use. I included a waterfall display recorder to save important audio display information for later analysis. Also, I extended the display bandwidth to 8000 Hz and added a zoom feature to allow the user to configure the display to concentrate in a specific range of frequencies IN REAL TIME.

• I added a sorting feature to my new logging display to make customizing your logs easier and make using them more useful and convienent. It is in the same style that I used in my PCR-1000 software, but with autologging and sorting capabilites.

• I added more waterfall and scanning display themes for a greater range of listening needs. Also, I added three user configurable themes that may be recalled for use at any time in the frequency scanning and signal graphing displays.

• Now, you can use the mouse thumbwheel to change the frequency of the receiver upward or downward and just like desktop receivers you can lock the frequency to prevent accidentally changing while listening or recording an important capture.
This is not just a revision of my original code. This is a complete rewrite of my entire software design concept to give you a whole new level of listening enjoyment.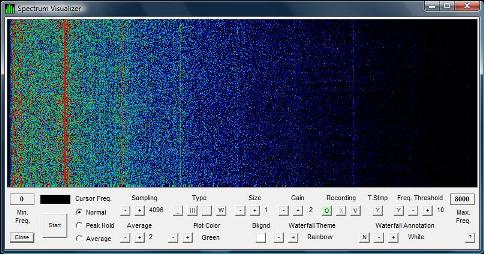 This is my new compact control interface and the new look of my signal capture and analysis software, designed for compact and convienent use. All Features are now self-contained in their own windowed views and may be arranged to suit your own listening needs. Now, you can select which features you want to use. This will allow you to organize your screen in any way you wish and is especially useful for use on smaller laptops as many people are starting to move away from the traditional desktop computer.
The look and feel of my Signal Analysis and Capture Software is changing as users have made some very valuable evaluations, requests and comments about my software. Much of what I develop in my software is derived from suggestions from my users who do radio listening in countries all over the world. My goal is to address the needs of my users and provide better radio listening tools for their listening activites.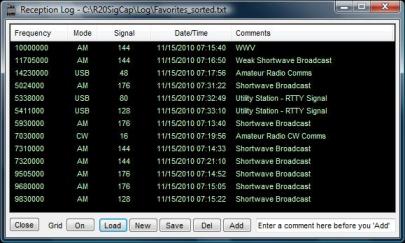 If you want to learn more about the ICOM R-20 Wideband Receiver and it's amazing listening possibilities, visit the ICOM America, Inc. Homepage and some of the message boards that have evolved from the large number of users who enjoy this wonderful receiver. My R-20 Signal Capture and Analysis Software is good match for this receiver's portability and advanced handheld capabilities. Bring receiver control and signal capture to your laptop computer and take your radio listening activities anywhere your computer can go.
Welcome to the World of the Radio Desktop!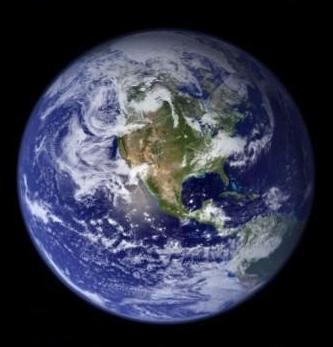 ____________
This page was last updated: June 20, 2011
Copyright 2011, Kenneth Stevens, KE7ATE

ke7ate@yahoo.com